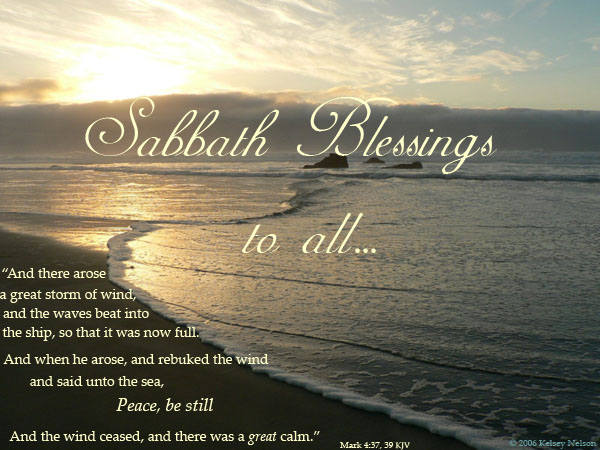 Thank You for visiting our site. Please come again soon.
We are closed sundown Friday -- sundown Sabbath.

~Don't Forget the Sabbath~
Thanks to: The Cyber Hymnal. Thousands of Christian hymns & Gospel songs from many denominations lyrics, MIDI files, scores, pictures, history & more. Searchable, advanced Autoplay feature, free downloads. A new hymn every day. Biggest site of its kind on the Internet.
© 2006
e-sabbath.com
Silver Wolf Web Design. Property of: Kelsey Nelson